Manila Airport (MNL) - NAIA
Use this website to quickly find the most important information about Manila Ninoy Aquino International Airport or NAIA Airport: Flights (Departures, Arrivals andDelays), Parking, Car Hire, Hotels near the airport and other information about Manila airport. Plan your travel to MNL Airport with the information provided in this site.
Check Manila Travel Guide at Bautrip for more information about Manila.
Manila Ninoy Aquino International Airport or NAIA (IATA: MNL, ICAO: RPLL), also known as Manila Airport is one of the two international airports serving the Metro Manila Area and is the main international gateway to the Philippines.


NAIA is located along the border between Pasay City and Parañaque City in Metro Manila. It is about 4 miles (7 km) south of the city, and southwest of Makati City's Central Business District.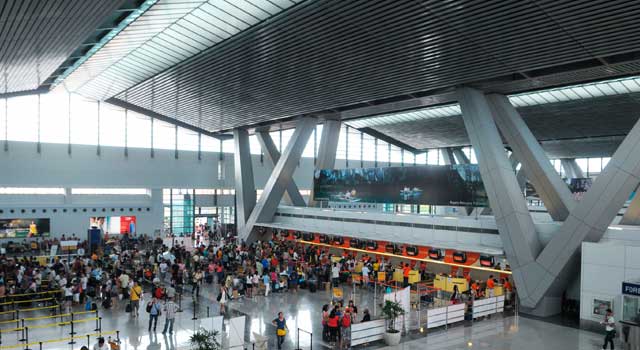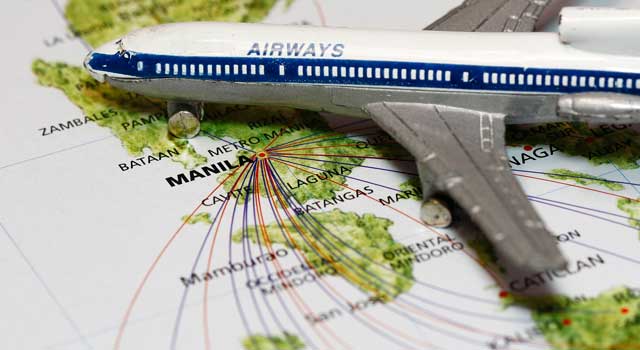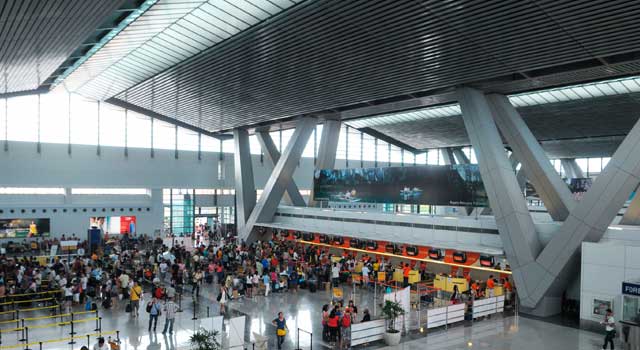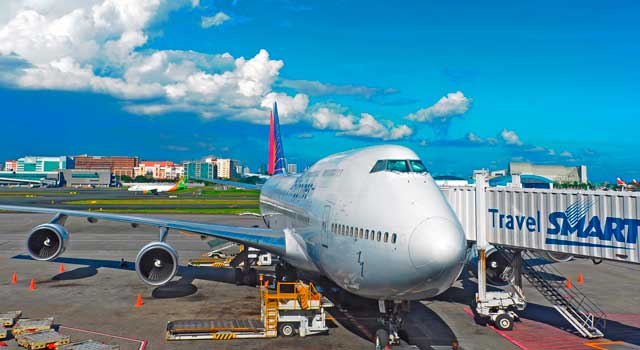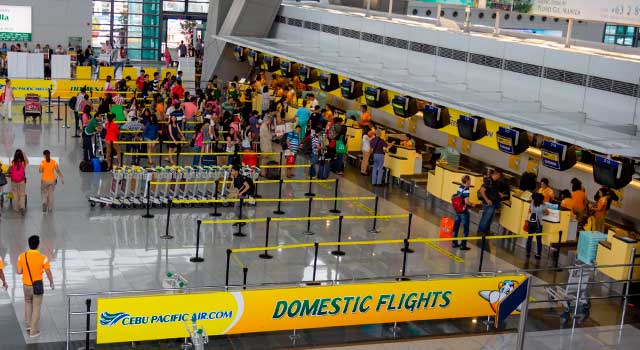 Officially, NAIA is the only airport serving the Manila area. However, in practice, NAIA and Clark International Airport as well -located in the Clark Freeport Zone, in Pampanga- serve the Manila area. Clark caters mostly to low-cost carriers that avail themselves of the lower landing fees than those charged at NAIA. In the long term Clark is set to replace NAIA as the primary airport of the Philippines. country.
In 2015 the airport served 36,681,601 million passengers. These figures make the airport be positioned among the 50 world's busiest airports by passenger traffic. In fact, since 2010 Manila's airport has held this position, above or below. The airport is also relevant in terms of cargo volume. In 2012 managed over 311 tonnes of international cargo and more than 77 tonnes of domestic cargo.
Terminals at NAIA Airport
There are 4 terminals:
- Naia Terminal 1: serves international flights except for those operated by Cebu Pacific Air, PAL Express, Delta Air Lines, Philippine Airlines, All Nippon Air (ANA), KLM Royal Dutch Airlines, Singapore Airlines, Emirates Airline and Cathay Pacific Airways. It has 16 gates. It has gates: 1-7, 9-12 and 14-16.
- Naia Terminal 2: currently houses international and domestic flights of the country's flag carrier: Philippine Airlines. The building has an arrowhead design with with six-storeys. It is divided into two wings: North wing for International Flights, South wing for Domestic Flights.
- Naia Terminal 3: International Terminal - International flights not served at Terminal 1. Is the newest and biggest terminal. It also operates with domestic flights.
- Naia Terminal 4: hosts flights from local carriers as Air Asia Zest, Tigerair Philippines and Skyjet Airlines.
A new terminal is currently in design stage for the budget airlines.
Some interesting data
- 4 Terminals and 2 runways
- The passenger traffic is growing very fast. I has doubled the traffic since 2006
- Over 30 airlines are currently using Manila airport as a destination
- In 2015 the airport handled 36,681,601 million passengers
- MNL airport serves as a hub for AirAsia Philippines, AirAsia Zest, Cebgo, Cebu Pacific, PAL Express, and Philippine Airlines
- The airport is known as NAIA (Ninoy Aquino International Airport).
Terminal Transportation
There is a shuttle bus system which connects all terminals for passengers who have connections on flights departing from another terminal. Is required to clear customs and immigration. Frequency of 15 minutes.
Philippine Airlines has it's own service between Terminals 2 and 3.
Contact information
Address: Andrews Avenue, Pasay, 1300 Metro Manila, Philippines
Telephone: +63.2.877-7888